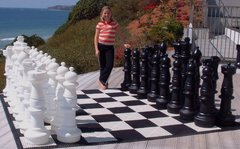 Mega Chees Giant Game Board

Actual Size: 10' x 10'

Setup Area: 10' x 10'
Many of our customers find the Plastic Chess Set with a 37" King to be the best mix of size, weight and cost for chess clubs, schools, backyards, hotels, cruise ships, country clubs, special events and recreational facilities.
Ideal for outdoor use, these Mega Chess Pieces will be sure to impress! Suitable for all ages, Mega Chess is a fantastic and fun way for all the family to play chess.
Not only will the pieces look great on your lawn, they will provide hours of fun and are particularly popular for garden parties, social events, hotel grounds and pub beer gardens.

COMPLETE CHESS AND BOARD SET - Complete set comes with 32 chess pieces and a
10 L x 10 W feet large checker game board with 32 white and 32 black squares, each measuring 14 x 14 inches.
Specifications for the MegaChess Plastic Chess Set with a 37" King:

Bishop – 4 pieces – 33.25"
Total 32 pieces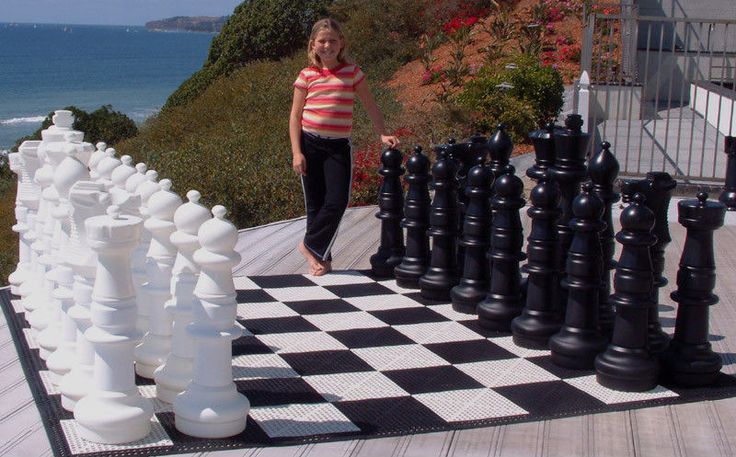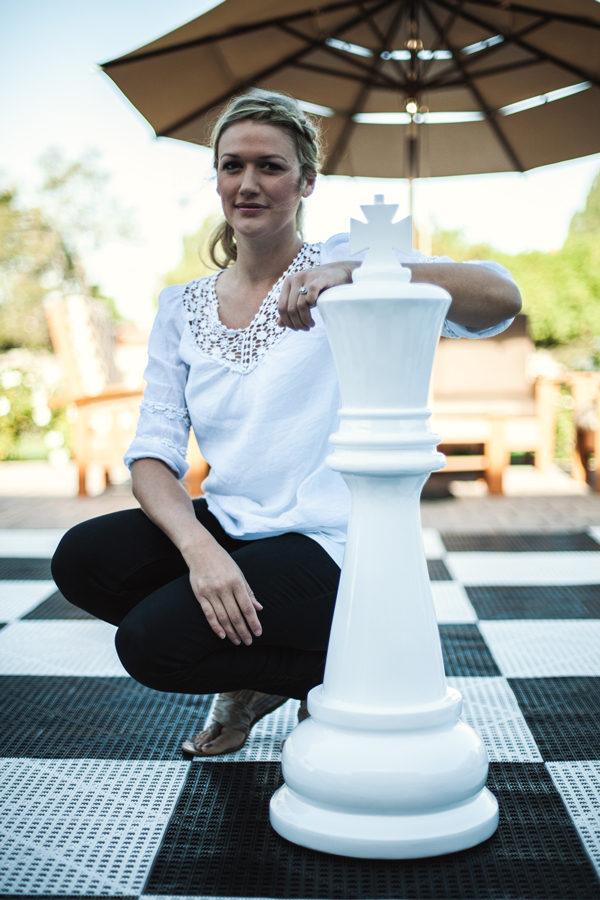 (562)547-2237 any questions.